[REMOVED FROM PLAY]
Nero Duscae
is a background student character, previously played by
Loren Nelson
.
Stats
| STRENGTH | 500 | |
| --- | --- | --- |
| ENDURANCE | 500 | |
| PERCEPTION | 500 | |
| AGILITY | 500 | |
| CONSTITUTION | 500 | |
| TOTAL | 2,500 | /10,000 |
Basics
Voice
Liam O'Brien
Backstory
Mistral has always been a place where those of an easy going nature flourish, and the young man known as Nero is no exception. Having never been known to sweat over things for lengthy periods of time, he has been known to be incredibly easy going. He dedicates a good deal of his time attempting to cheer individuals up occasionally at his own expense.
He never really had any burning goal in his mind when he came to the conclusion that his wish was to become a huntsman. A true champion of the people needs no real reason or incentive to protect those who can't protect themselves. And thus, his journey to Shade began as such. For a world without fear.
Personality
Laid back, good natured. He is very level headed and approachable. Though he does have a tendency to fudge certain factual information...
Resume
Occupation
Student
Education
Haven Academy
Combat
Weapon
Moonshadow, twin pristine blades.
Semblance
God's Eyes - The ability of second sight, but the caveat is that is only functional when Nero's vision remains unobscured.
Future Outlook
Character Development
To be decided
Intended Career
To be decided
Goals
To be decided
Other Notes
Likes birdwatching, his favorite bird in particular is doves.
Theme Song
Sazh's Theme-FINAL FANTASY XIII.
Gallery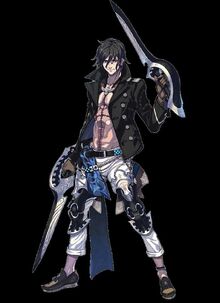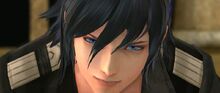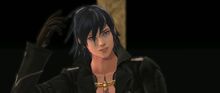 Ad blocker interference detected!
Wikia is a free-to-use site that makes money from advertising. We have a modified experience for viewers using ad blockers

Wikia is not accessible if you've made further modifications. Remove the custom ad blocker rule(s) and the page will load as expected.