Lake Aisling
is a miscellaneous character, played by 
Arthur Klimczak-Simul
.
Stats
| | | |
| --- | --- | --- |
| STRENGTH | 2,000 | |
| ENDURANCE | 1,000 | |
| PERCEPTION | 500 | |
| AGILITY | 800 | |
| CONSTITUTION | 700 | |
| TOTAL | 5,000 | /10,000 |
120 EXP UNASSIGNED
Basics
Name
Lake Aisling (first name can be shortened to "Jenni", last name pronounced "Ashling", full name meaning shining sea dream/vision)
Sexuality
Monosexual/Heterosexual (Only sexually attracted to men, will disregard females or those who look like females. She actually hates any female-looking creatures with a passion.)
Species
Leopard Seal Faunus - Seal tail similar looking to a "mermaid" tail or more accurate, a selkie. Spotted tail and spots around her body. She has clawed hands
Nationality (RWBY)
Atlantis (underwater city in between southern tip of Atlas and northernmost Isle of Vale)
Voice
Dark Magician Girl noises in English dub of Yu-Gi-Oh, now imagine an Irish Language with that tone/noises. She knows English, but she cannot speak any language. She can only sing words in either Irish Gaelic or British English. 
There's no good compilation of Dark Magician Girl noises but I guess this has something. If anything just check old original Yu-Gi-Oh episodes any season but she doesn't appear all too often, more so in Season 4 like in Fate of the Pharaoh Part 4 I think? She's there but doesn't have too much noises there. Or some of her first appearances. I just wish there was a compilation of her noises but I'm pretty sure you kind of all know what to imagine from either this or your memory.
Backstory
Just for now know that she's murdered a lotttttttttt of people. 
Personality
Seductive, alluring, beauty-centric, attention-seeking, sexual, easily angered
Combat
Weapon
Boat (it's just a normal looking row-boat)
Semblance
Enchantation (seduction via songs) and soul stealing. They gather in her boat! All ghosts on boat.
Future Outlook
Character Development
Hate women less, learn to live as part of a society. Less closed minded about the world.
Intended Career
Nothing so far thought up.
Goals
Her goals are to somewhat unknown. She seems to be enjoying what she's doing but doesn't seem for any purpose. She seduces men and drowns them. She kills women that get too close to her and her love interests. She collects the souls of men (usual trend are depressed men) in her boat. Why? I don't know.
Other Notes
Theme Songs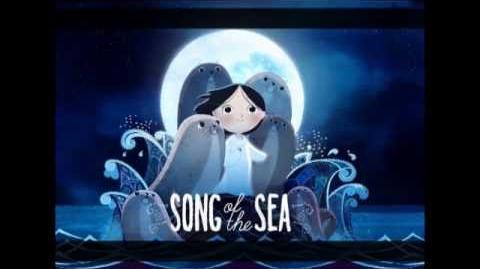 Timeline/EXP
Season 0.5
HARM. STOP. VISIBLE. UNNECESSARY. - 120 EXP UNASSIGNED
Appears to be a predator; hates women
Gallery
Ad blocker interference detected!
Wikia is a free-to-use site that makes money from advertising. We have a modified experience for viewers using ad blockers

Wikia is not accessible if you've made further modifications. Remove the custom ad blocker rule(s) and the page will load as expected.