Jamie Ferrari is a miscellaneous character played by Tom Cat. (Base and art done by Kory Klimczak-Simul.)

Stats
| | | |
| --- | --- | --- |
| STRENGTH | 50 | |
| ENDURANCE | 1,000 | |
| PERCEPTION | 50 | |
| AGILITY | 3,850 | |
| CONSTITUTION | 50 | |
| TOTAL | 5,000 | /10,000 |
Basics
Voice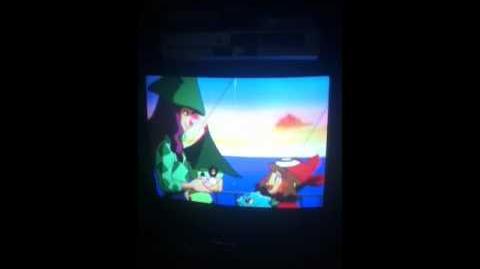 Backstory
No information available
Personality
Quick to anger, quick to love; his emotions are always racing racing racing…
Resume
Occupation
Professional VASCAR Driver 
Education
No information available
Combat
Weapon
Who needs a weapon when you've got a lightning fast CAR
Semblance
Lucky Jamie…! Or at least, he thinks he's lucky. So lucky that it's almost.. supernatural? Perhaps? Most definitely! (Not actually.)
Future Outlook
Character Development
No information available
Intended Career
No information available
Goals
No information available
Other Notes
Has synesthesia, mostly in the form of ordinal linguistic personification and grapheme-color synesthesia. What does that mean!? Who knows! Look it up. Also ADHD, as if it really needed to be said.
Also... he fucks cars.
Gallery
Ad blocker interference detected!
Wikia is a free-to-use site that makes money from advertising. We have a modified experience for viewers using ad blockers

Wikia is not accessible if you've made further modifications. Remove the custom ad blocker rule(s) and the page will load as expected.