Fate Crystals are small crystals that house someone's Book of Fate.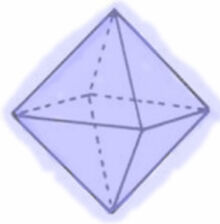 Appearance
Fate Crystals are octahedron shaped crystals that are about an inch big. The crystals are often the same color as the owner's aura and have a small glow to them.
Uses
Fate Crystals act as housing for an individual's Book of Fate. They reside inside the owner until an Editor draws them out in order to review that person's Book of Fate.
Ad blocker interference detected!
Wikia is a free-to-use site that makes money from advertising. We have a modified experience for viewers using ad blockers

Wikia is not accessible if you've made further modifications. Remove the custom ad blocker rule(s) and the page will load as expected.